School Games Cross Country Final
Congratulations to our six boys who ran in the West Yorkshire School Games Cross Country at Temple Newsam on Wednesday 11th March.
Evan, Daniel, Sam, Lucca, Sonny and Charlie had all competed brilliantly in three previous Cross Country races to make it through to this Final.
They were running as part of the Kirklees team and were competing against children from schools across Leeds, Bradford, Wakefield and Calderdale.
We are so proud of them to have made it through and they all ran brilliantly. In the Year 3 boys' and Year 4 boys' races there were 148 runners in total and in the Year 5 boys' race there were 150 runners!
Charlie came 8th and was the first runner back for Kirklees! In the Year 4 boys' race, Dan came 15th, Sam 24th, Lucca 76th and Sonny 99th and for Kirklees were 3rd, 6th, 17th, and 23rd. Evan came in the top 30 overall and was in the top 10 runners for Kirklees.
Absolutely brilliant results boys – well done to all of you!
Year 3 Football Tournament
We are very proud of the children who played in the Year 3 Football tournament at Shelley College on Tuesday 10th March. We had a mixed team of Year 2 and Year 3 children competing against full Year 3 teams.
The children demonstrated great determination playing against some very tough competition, and they never gave up or complained – even when the weather turned against us. They continued to battle through the hailstones and driving rain and winds!
Well done all of you!
Sports Festival
Some of our pupils were invited to attend a sports festival at Shelley College on 25th February.
The initiative fits into the 'Playground to Podium' framework which is a national strategy developed by the Youth Sport Trust. This is a means of supporting and developing performers from KS1, 2 and 3 in order to achieve their full potential through sport.
During the afternoon, children took part in a range of multi-skill fitness activities which help to develop fundamental movement and basic skills, alongside turn-taking skills.
School Games Gold Award
Linda Stacey, the School Games Organiser came into school to present us with our School Games Gold Award for the 2nd year running! She was very impressed with how active our children are.
Thank you for your support in this.
Sports Hall Athletics
Well done to our Sports Hall Athletics Team who were amazing at Shelley College on Tuesday 19th November, coming 4th with a total of 146 points! Brilliant efforts all round, demonstrating lots of fabulous running, jumping and throwing skills.
Dance Festival
Our Dance Group performed excellently at the Shelley Pyramid Dance Festival. The Year 5 girls choreographed the dance themselves and the girls have been using playtimes to practise.
Well done girls – we are very proud of you.
Check out our performance!
After School Sports Club
Our after-school Sports club children have enjoyed 'hitting the target' in Archery. So far they have developed skills in football, rugby, hula hoop, hockey and archery. Next week – netball and basketball.
2nd Round of School Games Cross Country
Our cross country runners were out in force again at the 2nd round at Newsome High School last Tuesday 8th October. Yet again, all our runners did us proud showing real grit and determination to do their best. Well done all of you!
A special congratulations to some of our runners who have now made it through to the Cross Country Final which will be held at Leeds Road Playing Fields on Tuesday 22nd October. Charlie came 3rd in the Y3 boys, Dan came 2nd and Sam came 4th in the Year 4 boys race and Evan came 2nd in his race so these boys qualify for individual places. Because of another excellent effort by Lucca and Sonny, they helped our Year 4 boys finish as the winning team so they will also join the others at the Final.
Good luck all of you!
Year 2 Multi Skills
The Year 2s had a brilliant morning at the Year 2 Multi-Skills event at Shelley College. They all had so much fun!
Year 1 & 2 Cross Country Event
A brilliant effort from our Year 1 and 2 Cross Country runners at Shepley First School yesterday.
Everyone ran their best and finished with a smile on their faces!
Well done all of you!
Games Mark Gold Award
We are delighted to announce that we, Thurstonland Endowed (VC) First School, have achieved the Schools Games Gold Mark Award for the 2018/19 academic year.
The School Games Mark is a Government led award scheme launched in 2012, facilitated by the Youth Sport Trust to reward schools for their commitment to the development of competition across their school and into the community, and we are delighted to have been recognised for our success.
Our sporting achievements this year include:
After School Clubs
Active Mornings
Girls Netball
Cricket Tournament
The Neiley Races
Cross Country Events
Football Tournaments

1km run a day

Activities with the Sports Coaches at lunchtimes

Playleaders organising activities within school

Sports Crew organising activities and events

Links with many sports and fitness clubs
With lots of young people competing in local inter-school competitions this year, we are extremely proud of our pupils for their dedication to all aspects of school sports, including those young volunteers, leaders and officials who made our competitions possible.
As part of our application, we were asked to fulfill criteria in the areas of participation, competition, workforce and clubs and we are pleased that the hard work of everyone at our school has been rewarded this year.
A special thanks to:
Shelley Pyramids' Jenny Hughes and Andrew Morris
Project Sport
Linda Stacey
We look forward to applying once again in 2020!
Sports Day 2019
The school came together to take part in our annual Sports Day on Monday 8th July.
Thank you to all the parents, friends and relatives that came along to support the children. A special thank you also goes to Jenny Hughes and the pupils at Kirkburton Middle School for their help in organising the event.
Year 4 Get Active Morning
Netball Coaching
The Year 4/5 girls received some excellent netball coaching today from one of the Huddersfield Giants Netball Team.
Please see the poster on the office window for more details of the training sessions available.
Year 3 Get Active Morning
Our Year 3 pupils attended Shelley College on Tuesday 18th June to take part in various sporting activities with other Year 3 pupils within the Shelley Pyramid.
Federation Cup 2019
On Wednesday 19th June our Year 5 pupils took part in the Federation Cup that was held at Denby School this year. The sport played this year was Cricket and Thurstonland came 2nd in the overall tournament.
Swimming Gala 2019
Thurstonland children have had yet another sporting success - this time at the Kirklees School Swimming Gala.
Hetty, Ruby, Elliot, Ollie and Rohan all made it into the finals for their stroke. Ruby then came 1st place in the Girls' Backstroke and Ollie came 3rd place in the Boys' Backstroke.
The boys also came 2nd overall in the boys' teams.
Well done all of you! Your performances and behaviour were also brilliant and we are very proud of you.
Reception Cross Country
Some of our Reception children took part in the Cross Country Event that was held at Highburton First School on Monday 20th May.
All those that took part did really well - we are very proud of you all!
Neiley Races 2019
Our amazing Neiley Race Runners!
Once again, our super runners gave their all as they raced round the Neiley field track to achieve brilliant results for our small school. Every runner showed real determination to achieve their very best, improving on their times each race, and we are extremely proud of all of them. Our Year 5 children ran exceptionally well against some very tall and strong Year 6s!
Our Y3/4 boys team, especially, have had an extremely successful time this year as they finished first overall out of 28 schools! What an achievement!
Please see the final results below and some pictures of the team.
Bring on next year!
Kwik Cricket Success!
We took 2 teams from Y4/5 to the Kwik Cricket tournament. The children all played brilliantly and we came away with the trophy!
One team came first and the other came 4th. Well done all of you – another brilliant sporting triumph!
Sports Crew obstacle course!
Our Sports Crew have been busy organising competitions in school. At the end of last term, they successfully organised obstacle races for the Year 2/3 children.
Cricket Club Assembly
Thanks to Lee Booth from Thurstonland Cricket Club who came to school to give us as taster of how to get involved with our local cricket club. The number of our children who already go to practices at the club on a Friday evening is a testament to how much fun it is and how lucky we are to have such a good club right on our doorstep!
All the children took a flyer home with details about practices in case any more children would like to go along.
Pyramid Football Tournament
The 5th March saw the first of 5 football tournaments that will be taking place weekly. First up were our Reception and Year 1 pupils, and then our Year 2's. All the children taking part have had great fun.
On 26th March our Year 5 girls played their tournament as a Federation team. They all played brilliantly with true team spirit and we came a fabulous 3rd!
We will add more photos for you to look at as the tournament continues.
Sporting Event
Some of our pupils took part in a sporting event at Shelley College on Tuesday afternoon and proved what Sporting Superstars they really are!
Health Week 2019
We have had an amazing week enjoying lots of different activities as a whole school.
We have learnt to dance in a Zumba class and about personal space and safety with Karate Colin. The children have enjoyed musical theatre and have performed a dance from different films. We have focused on relaxation too through yoga, mindfulnmess and peer massage.
The children have learnt about health and fitness, enjoying lots of physical activity and cooking.
We have focused on mental health too with art, music and various play sessions to relax both body and mind.
We finished our week with a walk around our local area enjoying nature at its best.
HTFC Football Competition 2019
A team from our federation played in a football competition organised by Huddersfield Town this week. The event took place at Soccer City at Waterloo and was a day long session of games played against other local school teams.
The boys worked well together as a team and played great, especially seeing as the teams they played against were mainly made up of Year 6 boys (one year older).
Our team held their own and won 2 matches, drew 1 match and lost 2 matches.
Well done to all those who participated - you did us proud!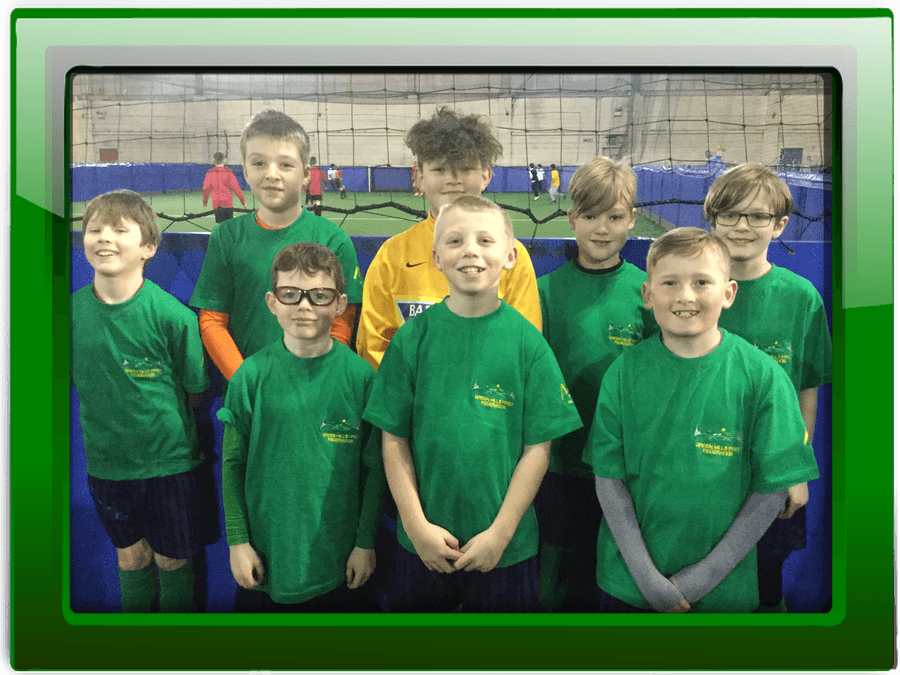 Year 4/5 Cross Country
We saw brilliant performances by all of our Year 4/5 team at the #School Games Yr 4/5 Cross Country Competition on Tuesday 11th September.
Well done to all who took part – you showed true grit and enthusiasm and we are very proud of you.
The Year 4 Boys team came 1st and individuals who made it through to the next round, which took place at Newsome High School on Monday 24th September, were Evan R (1st place), Felix E (2nd place), Annabel B (5th place), Marni R (4th place) ** 5th place.
Kirklees Cross Country Final entry round
What fantastic results from our runners who made it through to the next round of the Cross country championships which were held at Newsome High School on Monday 24th September. All our runners came in the top 10 in all races out of more than 250 runners!
Sam M – 2nd place in the Year 3 Boys race
Annable B – 9th place in the Year 4 Girls race
Felix E – 1st place in the Year 4 Boys race
Evan R – 3rd place in the Year 4 Boys race
** – 7th in the Year 5 Girls race
Well done again to all of these children. We are very proud of you all.
Sam, Felix and Evan have made it through to the Kirklees Final which will take place at Leeds Road playing fields on Tuesday 9th October.
Good luck boys!