PTA
Parents have been extremely supportive of our fundraising efforts over the years and have raised thousands of pounds for school for which we are very grateful.
Keep an eye out for our newsletters for information about our fundraising events and also how we spend the money you so kindly raise. We currently have a display board in the main entrance. See further below for previous newsletters and meeting minutes.
If you have any fundraising ideas or if you would like to help with any of the planned events, please do not hesitate to speak to a member of the PTA.
Thank you as always for your support with our fundraising efforts.
Buy a Brick!!!!!
Please help us to raise funds for our new barn extension and be part of a permanent display of our supporters at the school once the extension is complete!
Our school has not been extended for a good number of years and as you all know we are extremely short on space, having used the hall as a classroom for the last 6 years!
The barn extension will commence at the end of May and will hopefully be finished mid August 2019.
If you would like to make a donation there are lots of ways to do this. You can download the form from the link below and return it (with cash) to school or feel free to call at school to collect/complete a form.
All donations are very gratefully received.
Beetle & Bingo Night
We have lots of activities planned for this half-term and we kicked it off with a Beetle & Bingo night on our first week back.
Thank you to all of you that came along and made the evening so enjoyable.
Christmas Fair 2018
Thank you to all those who joined us for the Christmas Fair on Friday 23rd November and to those who gave up their time to help or donated goods for the stalls!
It was a lovely evening and we raised a fantastic £800 in funds for our small school!!!
Without the support and commitment of our parents, staff and friends of the school, fundraisers like this wouldn't be possible and the money raised has a real impact on the things we can provide in school.
Please contact school if you are interested in finding out more about the PTA and how you can help.
Wigs & Wellies
The weather was on our side for our Wigs & Wellies walk on Tuesday 23rd October. We had lots of fun walking along the tea-lit path, over the fields and back to school for a well deserved drink and hot-dog.
Thank you to everyone that sponsored the children and their families.
Thank you PTA!
Reception & Year 1 pupils enjoyed an amazing afternoon to tie in with their topic work on Owls....a visit from Wise Owl Bird of Prey Rescue Centre who are based at Scissett!!
We saw a collection of beautiful owls, plus a Harrier Hawk and whilst the children impressed Wayne greatly with their knowledge of owls, we all learned something new.
Each child also had the opportunity to hold Orville, a little owl - what an experience!
Thank you also to the Wise Owl Bird Rescue - we can't wait to have you back!
Upcoming PTA events
Christmas Fair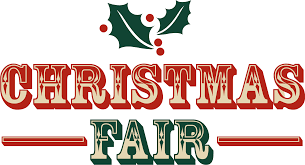 Join us at school on Friday 23rd November from 5:30 - 7:30pm for lots of Christmassy fun, crafts and refreshments. All are welcome to attend.
Movie Night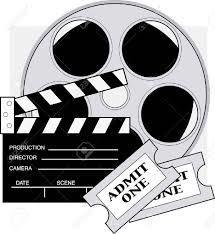 Wednesday 5th December sees our next movie night - send money in a named envelope if your child would like to attend and watch Arthur Christmas.
£6 per child (if more than 2 same family then £5 each). Limited spaces!
Latest fundraisers
Starlight Collection
Our next Starlight collection will be on Friday 14th December. Please bring your donations to the barn on the morning of the collection.
Please put any shoes, handbags or belts in a separate bag to your clothing donations, thank you.
For more information about the charity please click here
PTA INFORMATION...newsletters....minutes....
Newsletters
Minutes of meetings
EASY FUNDRAISING FOR THURSTONLAND SCHOOL!!
How many times a week do we all purchase goods and services, insurance and other items online? Imagine if every time you made an online purchase your child's school received a commission towards their fundraising! Well, the good news is we can!
Simply click on the easyfundraising logo above which will take you to our school 'good cause'.
Complete the registration online and then simply log on to Easy Fundraising each time you order goods online, search for the retailer and Easy Fundraising will direct you to the site and will track any purchases so that our school receives a commission. Easy! Last year this raised £246 towards PTA funds.
A huge number of online retailers are signed up to the scheme. Take a look!
We recommend that you make the Easy Fundraising page your home page on your browser.
THURSTONLAND FIRST SCHOOL LOTTERY!!!
Simply click on the school lottery logo above to register for our exciting new school lottery. A member of our lottery is guaranteed to win a prize each month and each entry will have a chance to win the national prize of £25000!! Good luck!
Last year this easy to use fundraiser earned £331 which will be used to provide the little extras in school.
YELLOW MOON FUNDRAISING!
Every purchase made with Yellow Moon provides our school with up to 10% commission which is sent on to us.
Please click on the Yellow Moon logo above to take a look at their fantastic website. They have some great craft and art items as well as educational games and toys to keep the children busy.
Our school code is WTH01652 please quote this at checkout.
Check out STAMPTASTIC - the fast and easy way to label all your children's school items including clothes, shoes, trainers, equipment and much more!
School receives 30% cashback for all orders placed via the website - simply click on the logo above.