We did it!!!!
We did it!!!!
5 November 2019 (by admin)
Aldi stickers success for our small school!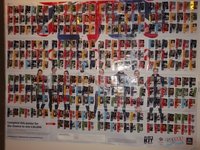 We are delighted to report that with lots of help from families, friends, staff and supporters of our small school we smashed the Aldi stickers target and have a chance of winning a cash prize as part of the Aldi's Kit for Schools competition.
Thank you so much to all those who sent in their stickers!