Class News
The Mousehole Cat who Loves to Eat Fish
Our Literacy topic has focused on the Mousehole Cat who loves to eat fish! We have been sewing fish and have created a display.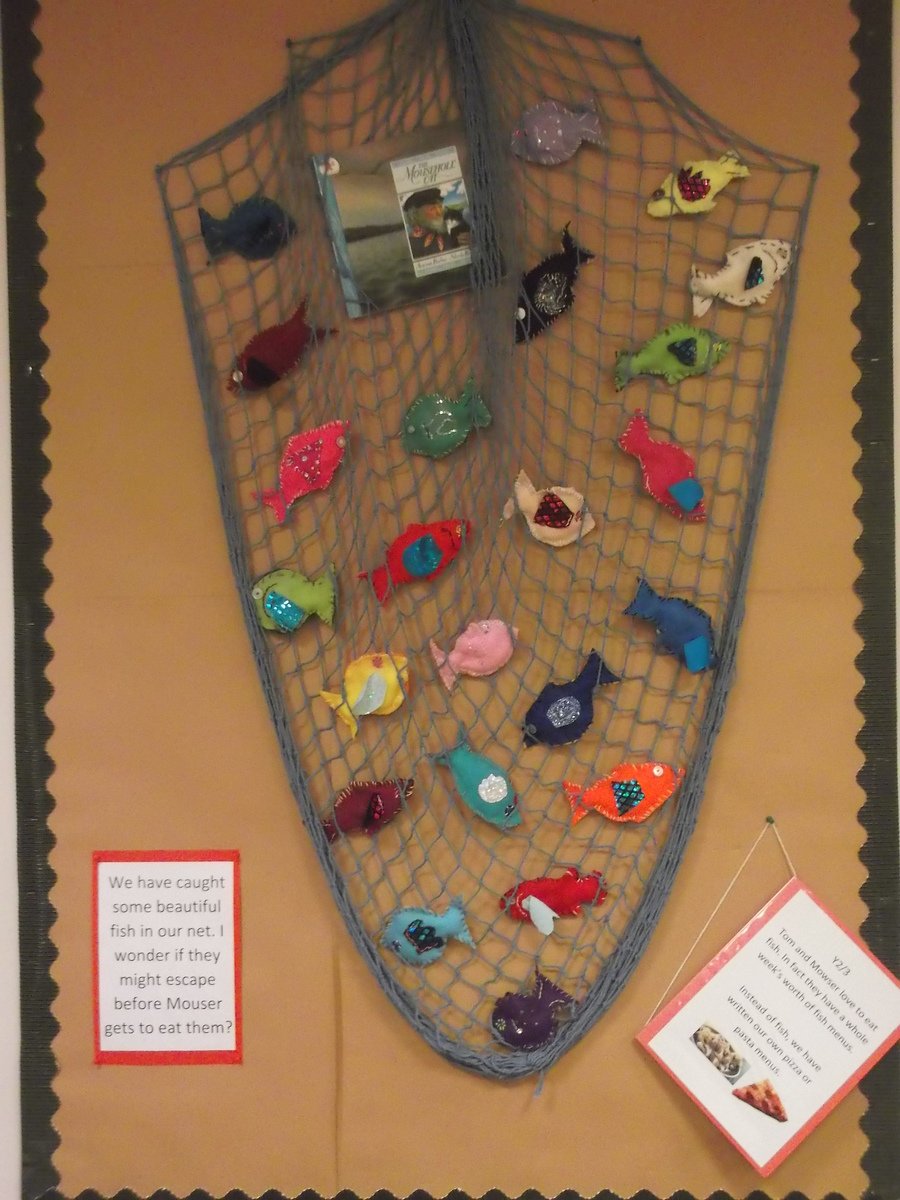 National Apple Day
To mark National Apple Day and to support our learning about food miles we baked some apple muffins and a tray bake.
Year 2 Multi-Skills
On the morning of Wednesday 17th October our Year 2 pupils attended Shelley College to take part in the Multi-Skills Event.
The children were fantastic and it was great to see them take part in a variety of multi-skill activities and work with different children from other schools within the pyramid.
A special mention was given by the organisers to the children that attended the morning session as their conduct during the fire alarm was superb!
Thank you also to all the parents who helped, either with transport or at the event - as always, it is much appreciated.
Liley Hall Farm Trip
On 11th July we went to visit Liley Hall Farm as part of our 'Field to Fork' topic.
The children enjoyed visiting the working farm and had the opportunity to see the cows and have a tour. The Farmer also gave them a very informative talk about what happens on the farm throughout the year, which supported the work we have done in class.
Year 3 Get Active morning
Year 3 pupils took part in a fun morning at Shelley College during June. This annual event of sporting activities is organised by the Shelley Sports Partnership.
It is a great opportunity for our pupils to visit another school and participate in activities with other pupils from our pyramid, who they will meet up with again when they transfer to Kirkburton Middle School.
The Deep Trip
Last term the whole class had a day trip to The Deep at Hull to further their knowledge of oceans and seas and the creatures who live there. The photos below show what a fantastic time we had!
Class newsletters